The Australian early education sector is in "absolute crisis" as communities struggle to fill job vacancies and more workers walk off the job.
The issue is particularly problematic in regional areas with one town in Queensland's northwest under threat of losing its only childcare centre, as community leaders struggle to get trained staff in.
Julia Creek officials have tried offering a $10,000 cash incentive and subsidised housing, but the job remains unfilled and families fear the "worst case scenario" will become a reality and doors will close for good.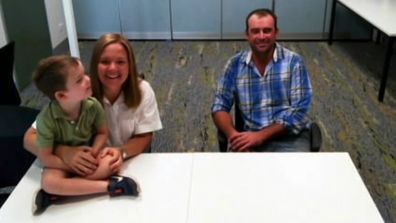 READ MORE: What did Karl do to Ally to make her walk off set?
The Crocker family, who are one of many who will suffer if the Julia Creek centre closes, told Today the facility plays a bigger role in the community than people realise.
"It creates a job for both parents, or both people in a business or as a family, both members can be an active partner if there is access to childcare," Dane Crocker told Today.
"And it is a social network for the community and family members around the district that can bring their kids in from stations to socialise with other kids during the week.
"It is just plays a big part in a small community, I think."
Dane's wife Georgia said there are two local ladies who are childcare educators running the facility now, but without a bachelor or diploma qualified director to help, the centre can't operate at a fulltime capacity.
"They are doing a brilliant job at keeping the centre open, but there is a gaping hole there and without that director role being filled, we don't have a kindergarten program and there are issues around funding for the centre too," she said.
But while the issue in Julia Creek could mean their one and only centre closing for good – filling job vacancies isn't a problem unique to just regional areas of Australia.
"There is an absolute crisis in early education and care nationwide," The Parenthood Director Georgie Dent told Today.
"It is worse in regional and rural Australia, but we have a situation where there are nine million Australians who live in an area that is defined as a 'childcare desert', which means there are more than three children for every one position that is available.
"With the workforce shortages that we are seeing, over the past two years because of the pandemic, it has exacerbated a lot of the pressure that early educators are feeling.
"They are leaving in unprecedented numbers and vacancy rates, so the situation that Georgia and Dane describe is unfortunately not uncommon."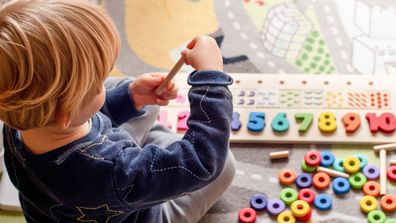 READ MORE: Builders forced to close business due to shortages
Georgie said at the end of last year, over 5000 early educators were surveyed and 72 per cent said they are planning on leaving within three years.
"This is just not sustainable because we need every single early educator that we can get – it is the fabric of the community. It is also critical for children to set them up to be able to arrive at school ready to learn. It is critical for parents to be able to go out and work and even in regional and rural Australia, a lot of families you need two incomes to be able to make ends meet. If you haven't get somewhere for your kids to go, then you can go to work," she said.
Watch the full segment with the Crocker family above
Join the Today show family and give yourself the chance to win great prizes by signing up to our weekly newsletter, delivered straight to your inbox every Wednesday with a special message from Karl and Ally. You can sign up for free here.
https://9now.nine.com.au/today/early-education-sector-in-absolute-crisis-as-job-vacancies-threaten-closures/4393ce1e-af87-40b8-bc94-8d927298eef0